WORLD HEART DAY CONTEST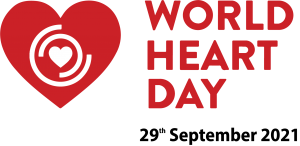 HOW TO PARTICIPATES
(1) This contest is open to THC Loyalty members only.
(2) No purchase is required. All THC Loyalty members can participate.
(3) Winner will be selected based on the best  experience shared.
(4) Judges decision is final.
(5) Prizes are not exchangeable for cash.
(6) 10 winners will be selected. Each winner will win one bottle of PRISTIN MOPL 30s (worth RM86.60)
(7) The winners testimonial will be use for social media advertisement.
(8) Winners are will announce on social media and contest landing page.
(9) Winners will be notified via email and SMS.
TERMS and CONDITION
(1) Only Loyalty members can participate in this contest.
(2) Submit your contest form latest by the 8th October 2021 23:59 hours
(3) The winners will be announce 7 days after the contest period ends.
(4) THC reserves the right to change the terms & conditions without prior notice.
PARTICIPANT CAN SUBMIT THE TESTIMONIAL BY CLICKING THE BUTTON